Upon arrival to the Republican Governors Association's spring conference on Tuesday, MyPillow CEO Mike Lindell was swiftly disinvited from the event hosted at the JW Marriott Hotel in Nashville.
Lindell, who had VIP access to the event, told RSBN he was stunned when an event coordinator informed him that he was uninvited by Gov. Brian Kemp, R-Ga., and Gov. Doug Ducey, R-Ariz, who is the RGA Chair.
The RGA's spring conference is a three-day networking event for America's Republican governors.
According to a report from Politico, an RGA official addressed the controversy on Tuesday stating that Lindell was not a credentialed guest as he is not an official member of the RGA.
"These events are for RGA members, and Mike Lindell is not currently an RGA member," the official said to the outlet.
However, an image Lindell showed RSBN appears to indicate he indeed had the proper credentials required for entry to the conference.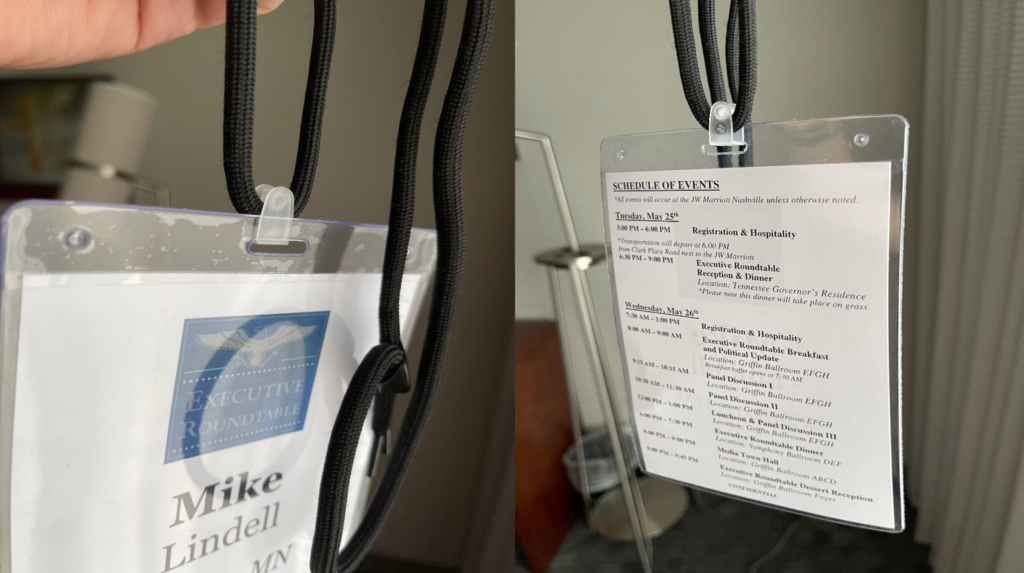 The event coordinator reportedly told Lindell that Kemp and Ducey had uninvited him from attending all future RGA events after he previously promised to confront the two governors about election fraud allegations in Georgia and Arizona.
"You tell Brian Kemp and Doug Ducey they should be ashamed of themselves," Lindell replied to the event official. Lindell added in his comments to RSBN that the two governors are "obstructionists" and "wolves in sheep's clothing."
Lindell has been an outspoken critic of Kemp's handling of voter fraud allegations in Georgia which is one of the states that uses Dominion Voting Systems' controversial voting machines. In 2019, Georgia purchased a $107 million contract with Dominion who Lindell has accused of interfering with the 2020 presidential election following Biden's narrow win in the state.
After Dominion filed a $1.3 billion defamation lawsuit against Lindell and his company, the MyPillow CEO countersued Dominion for $1.6 billion, accusing them of "suppression of speech and attacks on the company."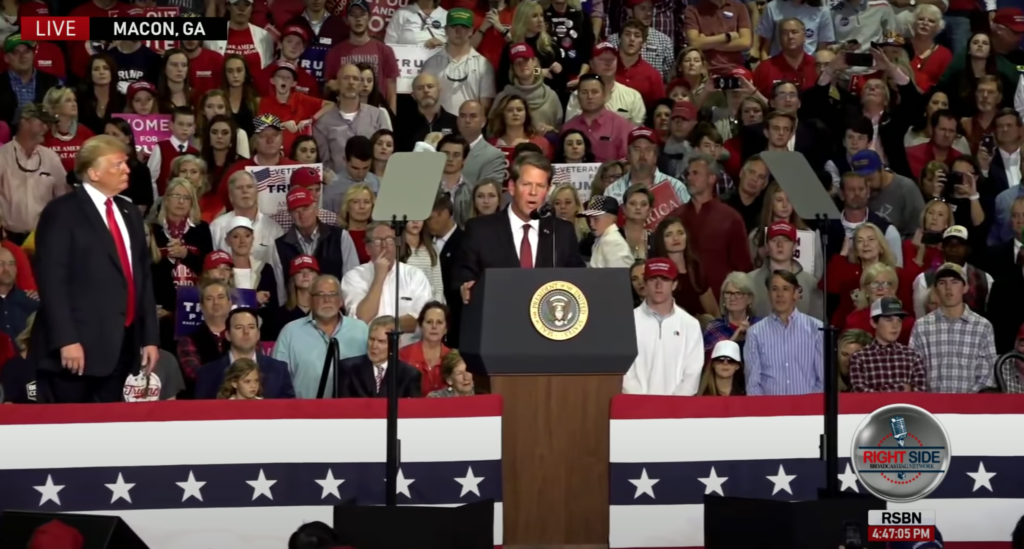 "They didn't want to answer any questions about the machines," Lindell said when asked why he thought Kemp and Ducey uninvited him from the RGA. "They got fearful that I'd say something at the roundtable."
Lindell has attended previous RGA conferences, where entry was never an issue. Last winter, he was even encouraged by Republican governors to run for governor of Minnesota. Former President Trump also encouraged Lindell to run due to his strong patriotism and commitment to America First values.
When asked by RSBN on Wednesday whether he is considering a run for governor, Lindell replied: "I wouldn't run to be a dog catcher as long as [Dominion] machines are still in our country."
–
Support Mike Lindell and RSBN by using code "RSBN" for up to 66% off at mypillow.com.