During Sec. of State Antony Blinken's testimony before the Senate Committee on Foreign Relation on Tuesday, Blinken was asked to explain who was responsible for the crisis in Afghanistan.
Sen. James Risch, R-Idaho, claimed that someone in the White House, other than Joe Biden, is "calling the shots."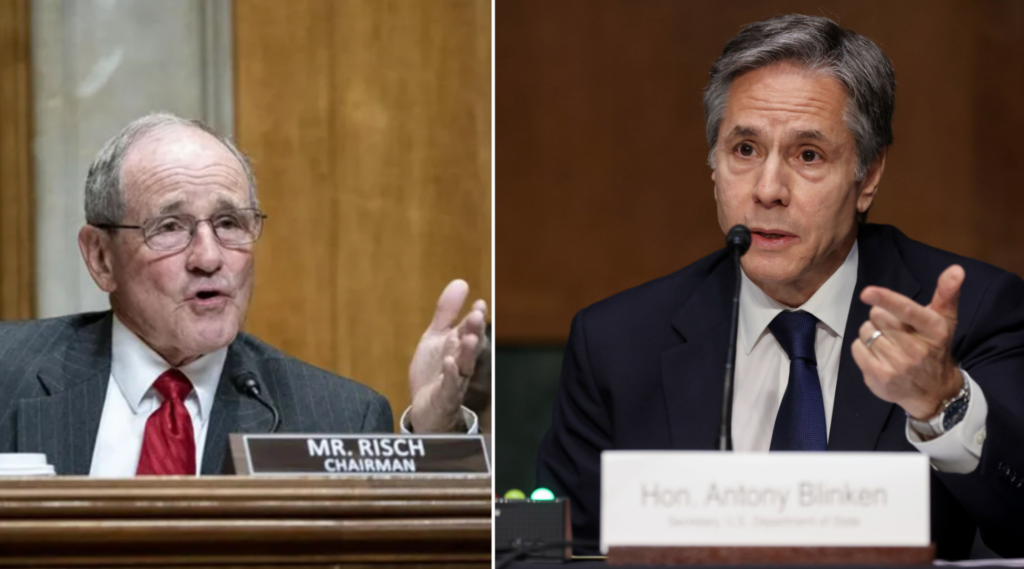 "One of the things we need to get to the bottom to is who is responsible for this?" said Risch. "Who made the decisions? [Biden] can't even speak without someone in the White House censoring it or signing off on it."
Sen. Risch referred to an incident on Monday where the White House camera feed suddenly cut off during Biden's briefing on wildfires. The camera feed cut Biden off mid-sentence when he tried to ask George Geissler from the National Association of State Foresters a question.
"This is a puppeteer act, if you would, and we need to know who's in charge and who is making the decisions," said Risch.
"Somebody in the White House has authority to press the button and stop the president, cut off the president's speaking ability and sound. Who is that person?" Risch asked Blinken.
"There is no such person," Blinken replied, adding that Biden "speaks very clearly and very deliberately for himself."
Biden has repeatedly implied that his handlers determine when and where he can take questions, and who he can to take them from.
On Sunday, Biden said that he was not "supposed to take any questions" from reporters while visiting the National Response Coordination Center during Hurricane Ida.
During a White House press conference in August, reporters had a rare chance to ask Biden questions following the fall of Kabul, Afghanistan to the Taliban. Biden admitted that he was given a prepared list of reporters to call on.
"Ladies and gentlemen, they gave me a list here. The first person I was instructed to call on was Kelly O'Donnell from NBC," Biden said. 
During a press conference following his meeting with Russian President Vladimir Putin, Biden told reporters, "I'll take your questions, and as usual folks, they gave me a list of the people I'm going to call on."
During a different press conference, Biden ended remarks from the East Room of the White House. He told the crowd after his remarks, "I'm supposed to stop and walk out of the room."
In March, Biden, accompanied by House Speaker Nancy Pelosi, D-Calif., and other House Democrats, addressed lawmakers on the Covid-19 vaccine rollout during a press conference. As Biden began to take questions, the camera feed cut abruptly.
"I'd be happy to take questions if that's what I'm supposed to do, Nance," Biden said. The camera feed ended seconds later.
White House Press Secretary Jen Psaki told CNN in May that Biden is advised by her staff not to take questions, noting "that is not something we recommend."